Tomorrow we hop on a ferry to spend a long weekend with college friends in the Hamptons.  The last summer hurrah – last sunburn, last dip in the ocean, last…actually only…bonfire on the beach for this season. In the meantime though, I thought I'd round up a couple of my current obsessions for home and life.
Grove Collaborative
Grove's mission is to create a healthy, beautiful home with only the best natural products at affordable prices for families.  Think ordering shipments instead of running to the store sounds anti-environment? For each shipment, Grove saves 25 square feet of rain forest and 10 cents goes to the Arbor Day Foundation.
Grove has a top notch 100% happiness guarantee and they TRULY mean it.  I have emailed customer service before and within hours got a personalized response more than happy to satisfy my every question. You can return anything, at any time, for any reason and will send you a pre-paid shipping label.  Here are some of my tested and loved products.
/ 1 – Mrs. Meyer's Gel Hand Soap Refill / 2 – E-Cloth General Purpose Cloth / 3 – Method Moisturizing Body Wash
/ 4 – Grove Co Superfood Lip Balm (Love love LOVE this!) / 5 – Acure Organics Argan Oil / 6 – Grove Co Walnut Scrubber Sponges /
I truly cannot say enough how much I love this company. It feels great to support a growing, new company with a phenomenal goal contributing to the better good. Plus I'm slightly jealous when you read their About page for what seems like the coolest San Francisco start up company work life.  I'm a diehard New Englander…but talk about living the dream California life, ya know?
Conair Turbo ExtremeSteam Handheld Fabric Steamer
If you read my favorite blogs post you saw one of my daily reads is Chris Loves Julia. She recently did a post on this steamer and its different home uses.  This one is kind of cheating because I don't have it yet but I have been wanting a steamer and Julia's post totally sold me.  I'm now waiting like a kid on Christmas Eve for it to come in the mail and STEAM EVERYTHING IN SIGHT, mainly the mattress I can't wait for.  We also haven't hung curtains yet in most rooms but one of the things that drive me crazy is having the iron the crease out of new curtains, I'm dying to use this steamer for it instead. By the way, she linked Target in her post but I bought mine off Bed, Bath, and Beyond because it's still free shipping at this price and they send 20% off coupons through email all the time.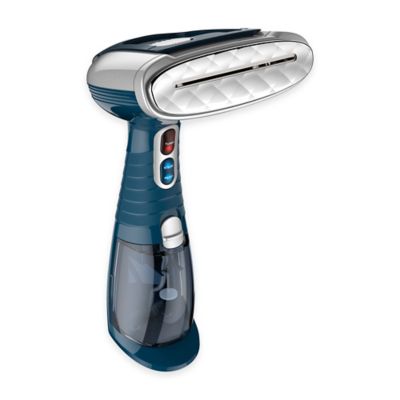 Note: This post contains affiliate links, thanks for helping to support the blog!